Coxy's Diary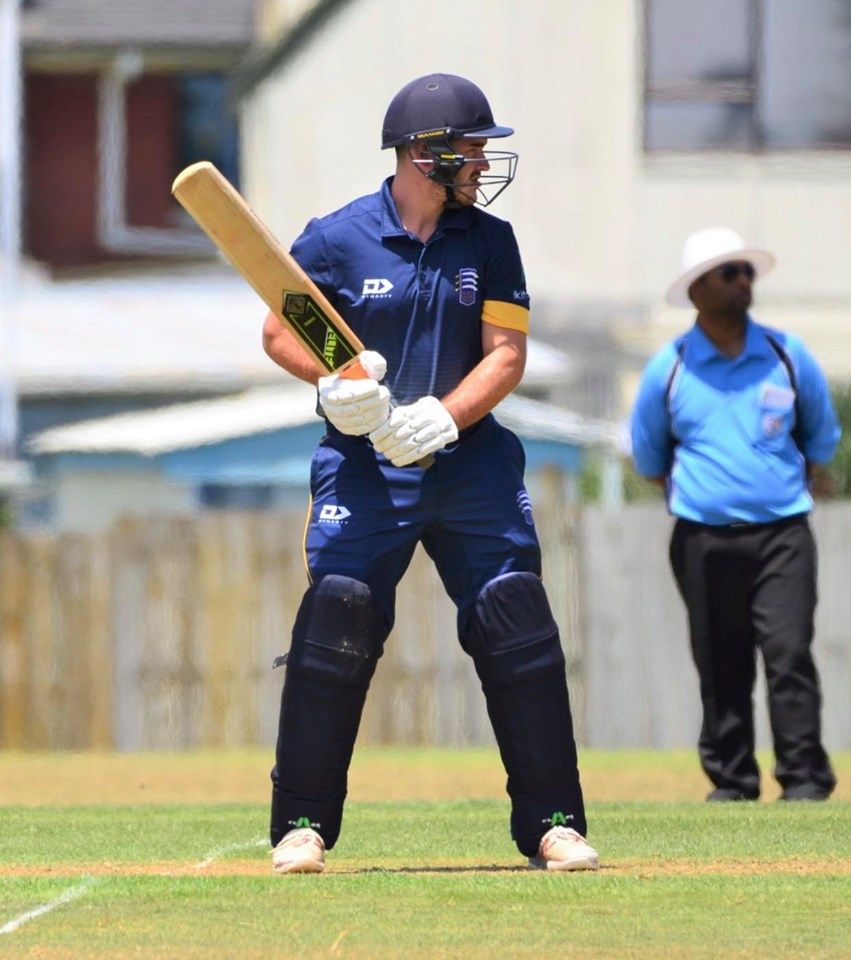 Pretty Thirties? - 25/02/20
Morning all,

Firstly I hope everyone back at home is doing well and as excited as me for the upcoming season, now that it's just around the corner.
Unfortunately for me, it looks like my season has been cut short out here, as I'm set to miss the remainder of the games with a broken foot. I'm currently a week into my recovery and the target is looking more likely to be pre season at home, instead of rushing it and playing the last couple of games out here. To say it's frustrating is a massive understatement, especially after a poor return from the first half of the season. I'd started to find my feet a little with a couple of thirties (shock) but would've loved to get a decent score to bring back with me.
Asides from the cricket, it's been a messy month. The newly named 'Embassy' (formally 'The mighty 56') has frequently been open for business, and I can only see it getting busier as we come close to leaving NZ. With only just over a month to go out here, Elliot and me have booked to head down to Christchurch at the beginning of March, to tick off one of the main cities in the South Island before we go.
It's been great to see so many social and fundraising events taking place at the club over the winter so a big credit to all those involved in organising them. I have to say that I'm absolutely buzzing for the season to start at home, even if it's just to see a quick outfield and flat batting deck.
As you were
Coxy
(National Champion 2018/2019)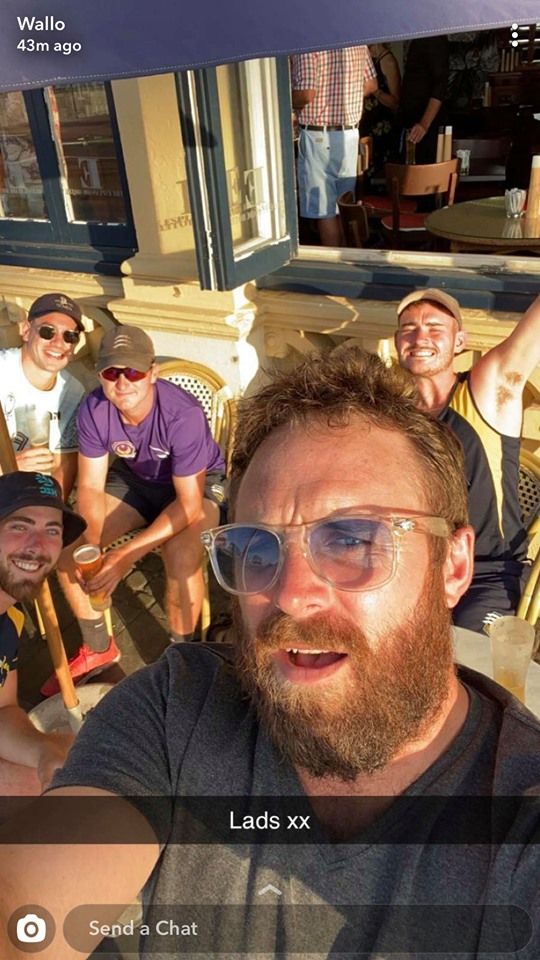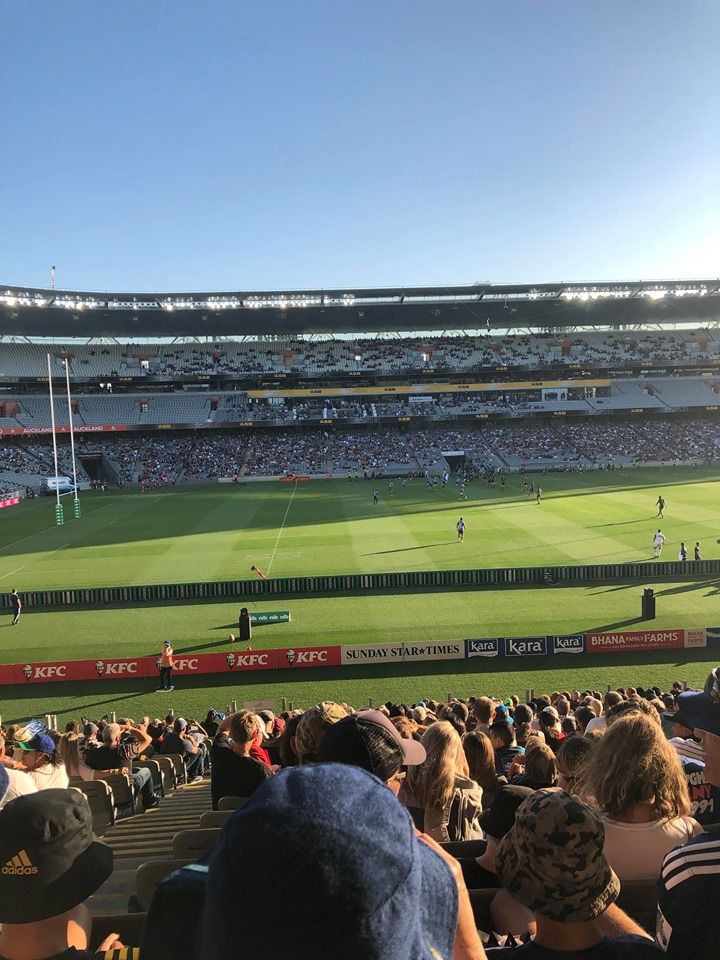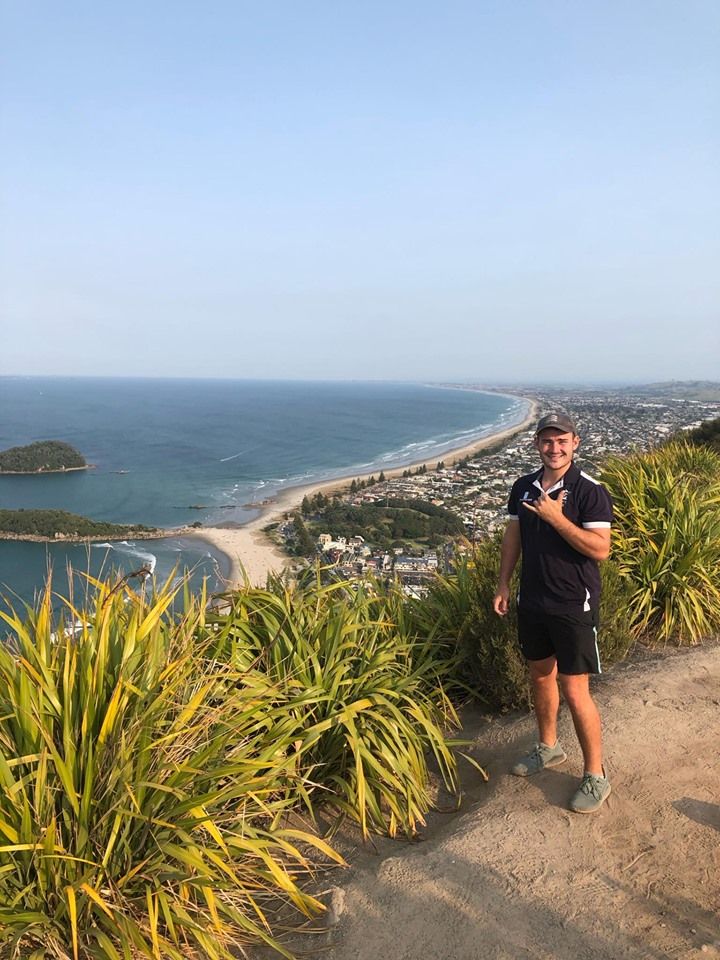 Road Trip - 18/01/20
Firstly I hope everybody at home had a fantastic Christmas and New Year. Out here we celebrated the only way that we know, by drinking Auckland dry and having some of the best food going. New Years we were out on the town to watch arguably the worst fireworks display I've ever witnessed.
On the 2nd we started our 3-day North Island road trip following the super smash t20 comp. The first game was at Mount Maunganui, which gave us the chance to climb the hill. We then headed down to Napier via Rotarua, which was an experience. Elliot and I took on the luge at Rotarua which was going swimmingly until I stacked it on the second to last corner on the third run. Smashed phone, bad burns on my leg from skidding and a very dented ego. Napier was awesome and had a bit of a homely feel to it. Finally on the way back we went through Taupo which has one of the nicest lakes I've ever been to and swam in.
As far as the cricket goes, we've now entered the second half of the season. After what can be only described as a shocker of a first half with the bat, things can only get better. I'm seeing it nicely again which is a good change and just need a score to get properly settled. However, it is nice to be able to say that my bowling has been going quite nicely in the one day campaign. I've kind of settled into a middle overs role with the ball, keeper up, a restricting as much as possible, while strike bowlers can operate from the other end.
For some reason my hunt for an overseas isn't providing many rewards yet, but if they think that they are having the football stand end, they will be very mistaken.
As you were
Coxy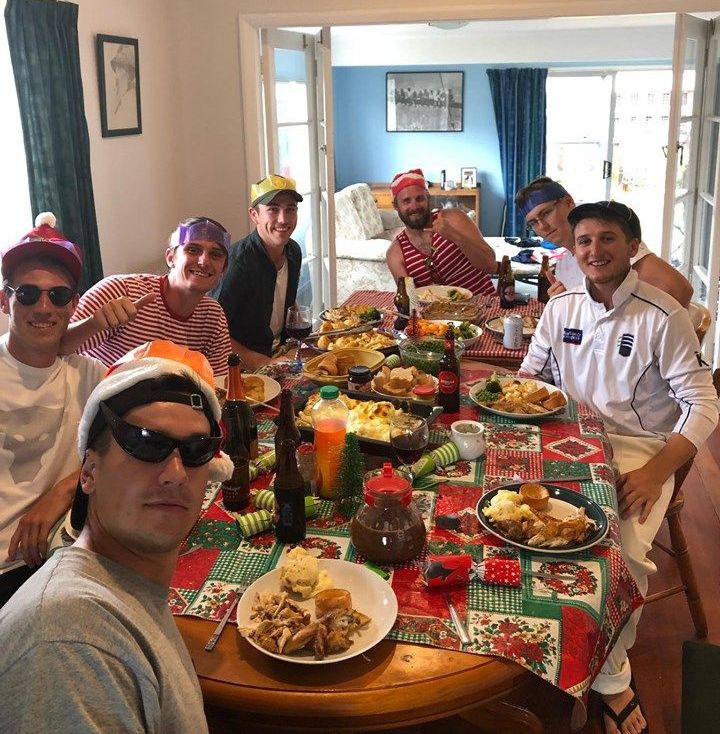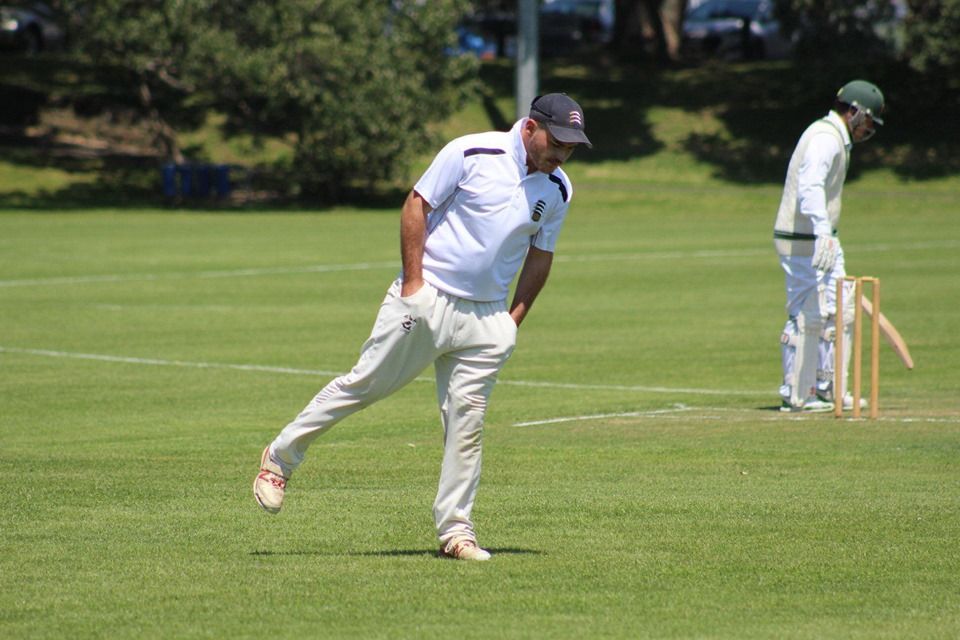 "Mighty 56" - 20/11/19
Morning/Evening everyone,
Hope all is well and the winter isn't treating you too harshly, and you're ready for the second instalment of Coxy's NZ diaries.
I'd love to be able to tell you all about the amount of time that I've spent at the crease, but as I'm sure the majority of you are aware, I'm in a similar vein of form as Ally last year, and am firmly looking forward to getting on the golf course instead. So much so, that I'd be quite excited to get a score better than my golf handicap at the moment. It isn't too bad though, I do feel like I'm only one score away from kicking on out here. Training is going well and I'm hitting the ball nicely.
Cricket aside, everything out here is set up beautifully. We've moved into the Mighty 56, and it's exactly the kind of set up you'd expect. Open door policy providing you bring a beer. This week I've had my mum and my step-dad out here so it's been a messy week, and it's only going to get better as five of us are down with the Barmy Army in Mount Maunganui for the first two days of the test series.
Im sure it's been made common knowledge but I have also joined the Grass Cutting W***er community and am working on a garden nurseries alongside my coaching commitments. So as you can see, everything is set up perfectly out here, just need to stop plinking it to fielders and score a run or two.
Congrats Jacko on beating last years BUCS winners, I hope you paddle swept the sh1t out of it.
As you were,
Coxy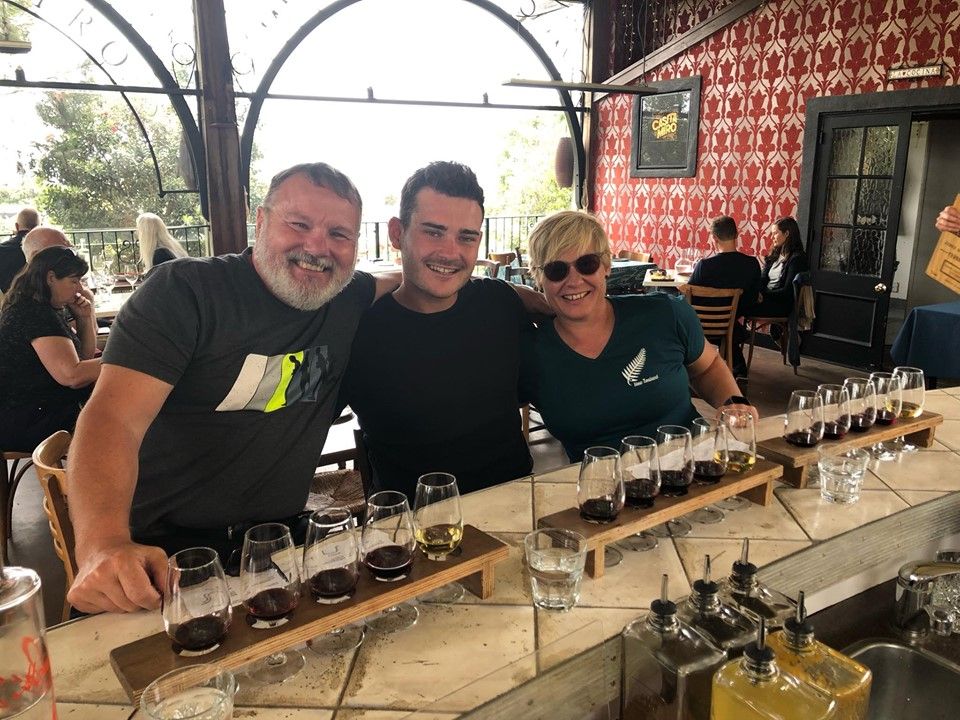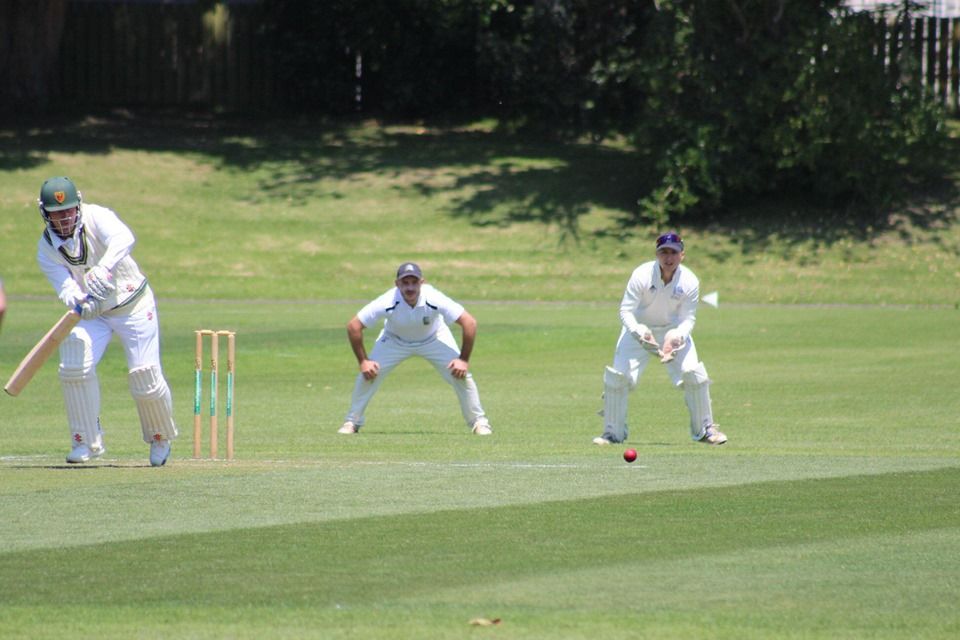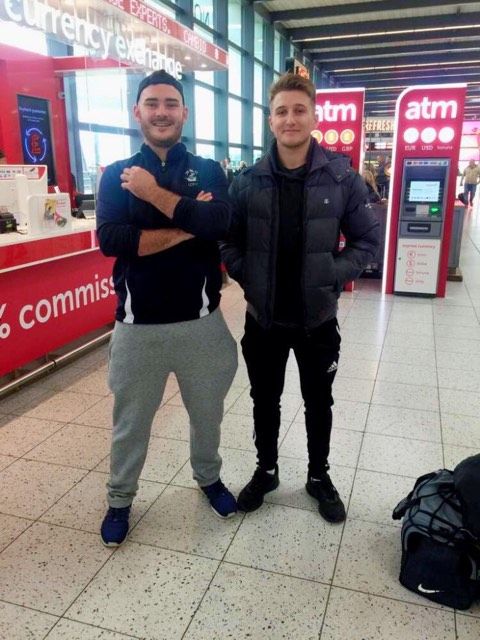 Start of the journey - 11/10/19
Hola,
I landed in Auckland exactly two weeks ago and have settled in brilliantly. Me and Elliot have been staying with some family friends of mine while we are waiting for our house to have its bathroom renovated. At the moment the journey to the ground consists of a bus ride and a ferry to reach Devonport, and the Domain of NSCC, so it's a bit of a trek.
As for the cricket, so far I've played 2 games for the reserves. After stating that I'm more of a batting all-rounder, I've had more of a role with the ball so far since being out here. You'd have thought that coloured kits and a white ball would've spelt disaster for someone of my pace out here, but it's gone well so far. Batsman obviously can't pick the Dan Rive style whiffers out here and which way it's going to swing. Grabbed 1 pole in my first game (stumps all over the place) and a couple of cheeky strangles down the leg side in my second game. I have to say it's bloody lovely having a wicket keeper that's willing to put some work in, and actually move to catch the ball every now and then.
I've been training with the prem squad and those boys bloody whack it! The standard of fielding in training is up there with anything that I have experienced, however it would be nice if it was transferred on to the pitch sooner rather than later.
On another note, the coaching has started up now with the spring camp just finishing this week. I've been allocated the U12s, so they will comfortably have the best chat in the league, and will talk out batsman for fun.
Auckland adopts the London pricing guidelines so I'm going to need to get a proper job pretty soon out here if I want to be any value on the circuit, however we have found an unbelievable club that makes the coco look a shambles. Add it to the long list.
Hope the winter doesn't heel too long for you boys, and I'll catch you soon.
Coxy
(RIP Monday Night Rocks)