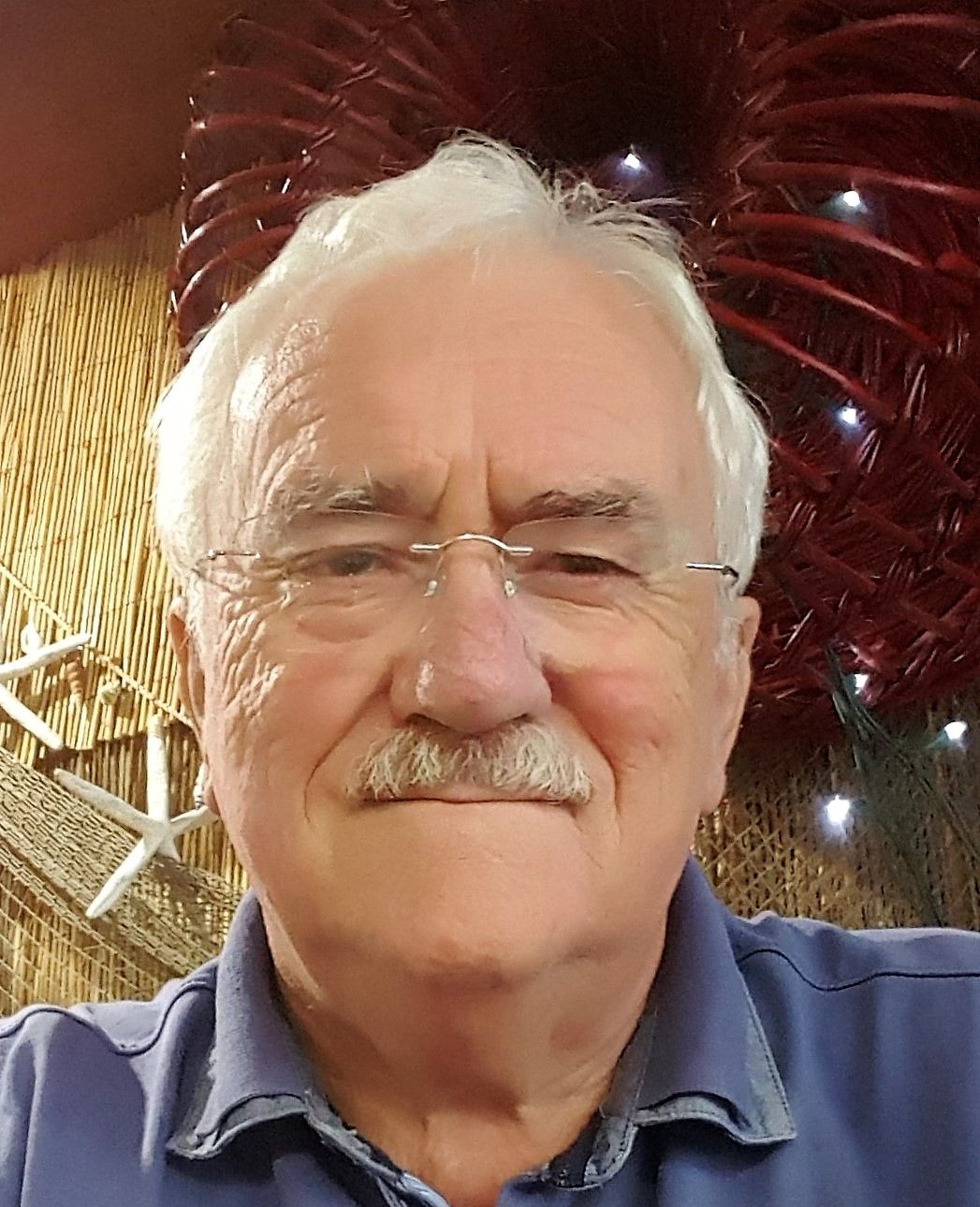 THE INVINCIBLES
Here's a team to challenge "Geoff's Best XI". I have not included any overseas players or players who were on the County Staff. My team are allegedly all home grown. They are all players that I have played along-side over the years.
I just wonder when we consider the best Littlehampton team over the ages where would some of the stars in the past fit in. Take Ron Vincent who played in the early 1950s. In 1950 he was presented with a mounted cricket ball, by Mr. A. M. Wingfield who was the Club Chairman, for taking more wickets—183—and setting a Club record. But that record did not last a season. The next year, Ron Vincent, finished the season with 203 wickets beating his previous record and probably setting a target that will never be beaten. One wonders how good would A.W. F. Somerset have been in the modern cricket scenario. A. W. F. appears three times in the highest individual scores chart with 194* in 1888; 175* in 1892; and 165 in 1902. And the bowlers in the distant past also returned performances worth noting. The last person to take all ten wickets in an innings was Ron Vincent who took all ten against Frimchett in 1957 for 46 in 19.5 overs.
There have been four other times that a Littlehampton player has taken all ten wickets in an innings. Interestingly it is Rick Heberlein (one of Geoff's star players) who has taken nine wickets in an innings on three occasions—9 for 14 in 13 overs against Moneyfields in 1981; 9 for 20 in 10 overs against Henfield in 2006; and 9 for 24 against Haywards Heath in 2003.
It is always extremely debatable when comparing sports people from the past with those of the current era. Would Stanley Matthews, Duncan Edwards and Bobby Moore be good enough for today's Premier League? How would Lew Hoad get on against Roger Federer? If you acknowledge that measurable achievements improve regularly—100 metres; the Marathon; and F1 Grand Prix. They all get better so one can assume that the ongoing improvements in the standards of cricket will also follow the same pattern. But my team of Invincibles, however, were amongst the best of their era.



I'll set The Invincibles out in batting order -
1. GEOFF COLE
This was, perhaps, a surprise selection because I only really saw Geoff in action after his accident where he was trying to emulate Icarus in his back garden. But you don't score over one hundred centuries just because you played at Clapham and Patching CC. Geoff was a batsman who, if he lasted for the first half hour was going to make the bowlers suffer. A very strong batsman through the "V"
but has a habit of shuffling across to the off stump as his trigger movement. Much like the great Andy Meads (Three Bridges) this initial movement does present the risk of working the ball into mid-wicket's hands. But after that first half hour his strength and timing took over and runs were amassed. But Geoff's talents didn't end with his batting—he was also a trundling bowler who seemed to get a bit of extra pace from his height and shoulders; surprising the batsman with his loping run. Also a safe pair of hands in the slips (almost in the same class as this team selector) and infrequently has been seen to dive for a catch despite the subsequent need for help to recover his equilibrium. A connoisseur of the best red wines as many an opposition Clubhouse suffered a depleted stock of "reds" following his "after match raid".
2. PAUL BUTCHER
There were a number of possibilities for the position of second opener—Tony Gammon who didn't have to play himself in and saw the ball early from the start and didn't waste time. Many of his runs came from lofted drives over extra cover and he was perhaps the best short leg that I have seen other than in County Cricket. One other possibility which might surprise you is Colin Treagus who has scored well over 13,000 runs; over 100 wickets as an off-spin bowler; over 550 wicket keeping victims; and nearly 100 outfield catches. And there was the late Vic Pickett , the leading run scorer in 1967, 1968 and 1969. Rod Brown and Lionel Humble, defectors from Arundel in the 1970s were a duo that wouldn't let you down. But Paul Butcher secured the spot with his classic shot selection. A cover drive that could only be compared with that of Peter May. Accumulated runs that bemused the spectator in suddenly realising that he had reached his fifty or his hundred. He was also a more than capable leg-spin bowler who ripped the ball with some pace; perhaps more a top-spinner and a very quick cover point who saved more runs in the field than any other player. He was the only captain I recollect who, being pressured by the umpires and opposition to get the toss completed, carried out the task in the middle of the square in only
his under-pants. He captained the 1st XI for a while and was a great theorist. I sometimes wondered whether that piece of paper that he referred to from his pocket was the bowling changes he had planned the night before or perhaps the batting order sorted out 24 hours earlier. But a very encouraging captain— quick to praise and gentle in criticism!
3. RICK HEBERLEIN
What an enigma as Geoff Cole, in his selection, identified. I thought that his nickname "Prod" was the result of his return from a season in Bognor where he thought the grass was greener. Rick was probably the most talented Littlehampton all-rounder in the past forty years. If Paul Butcher had a classic cover drive, Rick(y) had classic shots all round the wicket. But he was not too keen on short
paced, quick bowling as was evidenced when he was hit on the hand by Tony Pigott (England and Sussex) that broke bones. But never, ever say to Rick, when he was next man in—"Pitch looks a bit iffy". In reality it might have been a road but to Rick it was the most uncultivated cabbage patch you would ever come across. He was on the Sussex CCC books for a while and had he been given the
chance might have scored many runs on what would have been "perfect" pitches. As a seam bowler, able to move the ball both ways, he was always likely to Hoover up a few wickets with regularity. Full of enthusiasm and not short of a few words to a departing batsman. Rick is the only player in the history of Littlehampton Cricket to have taken nine wickets in an innings on three occasions. One of
the few ambidextrous cricketers as well, able to throw with both arms. Geoff had Steve Kirkham at number three, but my reserve, to replace Rick when he had a "sick note" day, would have been Steve's younger brother, Chris Kirkham who had immense talent and an all-rounder – but needed a hard and firm taskmaster as captain.
4. DAVID WENT
In my mind, the most talented batsman ever to come out of the Littlehampton Colts. A remorseless punisher of bad balls, even those which were marginally off-line or on the wrong length. He saw the ball so early which gave him time to crucify bowlers. I remember captaining him in the Clymping Knock Out final, at Clymping CC, against either Arundel or East Preston, when at the age of 14 he
was hitting the ball out of the ground straight and over mid-wicket into the field towards Littlehampton. Definitely man of the match on that and many other occasions. I remember at Preston Nomads, when I captained the 2nds in David's first game in the men's teams. A game where left-arm spinner Tony Rowe asked -"Have you f*****g forgotten I bowl mush?" and when Malcolm Lock was put in
his place for altering the field behind my back, I was a hard captain! David batted three and was extremely nervous, did not eat any tea, but soon had to make his way when the first wicket fell. He lost all his nerves and creamed 80 odd runs not out and won us the game against a more than useful Nomads side. Very much an academic but was lost to Littlehampton when he found a job as a geologist and ultimately combined this with a petrophysicist and a sedimentologist. But what a batsman!
5. TONY GAMMON
Whereas Gammo was not selected for the opener slot, he was far too good not to be included in this side. There were certainly a few other candidates for this position—Stuart Murray who regularly hit the ball out of the ground—not only Amberley— and an all rounder who would win you the game with both his batting or his bowling. There was Dave Peacock (Mini-Gatt) formerly of Barcombe—only
five foot nothing but always seemed to get runs. But Gammo gets the nod; he would waste no time in getting after the runs—this was good if you were setting a target and good if you were chasing. He had a fantastic eye—perhaps not the classy shots of Butcher and Heberlein—but his timing and ability to miss the fielders with aerial shots was uncanny. He could field anywhere and would always
push Paul Butcher hard when they were chasing a ball across the outfield. He did, however, excel at short-leg and, remember this was before close fielders ever thought of wearing helmets and shin guards, but his reflexes were electric. Many a batsman thought he had runs through the on-side to find that the ball had safely nestled in Tony's hands.
6. BILL LOCK (Captain)
I cannot find a place for Ian Murray who was a superb gully fielder with great anticipation and safe hands. Anything short was hit square, by Ian, on either side of the wicket. But this was the best place for the captain—Bill Lock. When Bill first moved to Littlehampton in the 1970's as part of the Arundel exodus, he drove a Reliant Robin and I can remember several occasions bombing along the roads of Sussex with Bill and Rod Brown and our kit and arriving at distant parts "shaken and well stirred". Bill was a remarkable captain for a number of reasons. It was no mean achievement to be as successful a captain as he was with his brother Malcolm in the side. But he succeeded where others failed, probably because he ignored Malcolm and turned a deaf ear. He was an intuitive captain; nothing planned in advance; made his own mind up; a spontaneous change of bowlers, almost as if the wind had changed and his instinct said—"Have a blow Malcolm". But invariably, the change worked and wickets fell. After a number of years, when I became captain of the 2nd XI, Bill who was a train driver and often working shifts and often absent from selection, used to say—"Can you sort the team out for me?" "Best leave so-and-so out but can you let him know he's been dropped". Not good on remembering names—especially as he aged into the Sussex Seniors—and would often call out—"Hughie" - wherever the ball might have gone especially if it was in the air! Always led by example. He has scored countless hundreds—not as many as Geoff Cole—but I suspect they were scored at a greater pace. He hit the ball hard and long as the tennis courts at the Sportsfield will bear witness. His square cut left the bat like a rocket. But he was also an exceptional off-spin bowler who drifted the ball away from the bat. He always had a good catcher at backward point! He used the whole crease when delivering the ball and often bowled from 24 yards. Another of The Invincibles with a very safe pair of hands. Renown for bursting into song in theshowers after a successful game—"We gave them a bloody good hiding".
7. DEREK KNEVETT
In many a game, Derek bowled in tandem with Bill—a left arm spinner who managed to get the ball to turn when others seemed incapable. Also a very useful bat—probably too good for a number 7 but in my opinion the best hooker of the ball that Littlehampton ever fielded. I remember an extremely bad-tempered game at Newhaven where the opposition (comprising many of the Wells family)
saw more merit in knocking you out rather than bowling you out. Bowling countless short pitch balls but Derek just stepped inside and you can imagine him whispering—"fetch that one". One top edge, drew blood, but Derek battled on. I remember one friendly, fundraising game against the Sussex County Cricket Club XI where the County had Leslie Crowther (actor and comedian) in at number 3. Derek was told to give him one to get off the mark. You can guess it— Crowther bowled Knevett for nought off one ball. Derek had used his surprise
ball—a Chinaman—and like others who had been bewitched by this delivery, Leslie Crowther refused the offer to stay at the crease, marched off back to the bar. But Derek's Chinaman as delivered with an obvious action but what was not so obvious was the amount of spin that he imparted to the ball. Many a batsman was done by the spin. Many a time Derek told his wife he was going up to the
allotment, but instead turned up for an evening league game, played the game, changed back into his gardening clothes and off home. Problem was, that his wife decided to visit the allotment without Derek knowing to see what wonders of nature that Derek was cultivating—and found nothing but a jungle of weeds! But he and Bill Lock were the dreaded spin twins for Littlehampton.
8 NICK PORDHAM
I can remember one Sunday, back in the early 1970s. When Colin Treagus returned to the Club, having played for the Sunday 2nds against Ferring, and he said that there was a new player who could get into the 1st team. Nick Pordham had taken 7 for 14 in his debut game for the Club and was to be a significant member of the 1st XI for years to come. A fast bowler with a remarkably fluent
run-up and bowling action—could have come out of a coaching video. But it was no good looking the part; its what happened after the ball was released. Over the years, I have played in teams that had quick and very quick bowlers in the side—Alistair Rickford in the 1960s—tall, lean and mean; Nigel Hyde, a railway guard, who ambled in off three or four paces and was probably the fastest bowler
of his time. You could always get a couple of yards more from him if you said—"Malcolm is quicker". But Nick was the best and would always get the new ball, not only for his consistent pace but his ability to deliver the ball within six inches of his intended pitching point. And allied to that was the movement, off the pitch, either way that kept the keeper and slips on their toes. Another player who could bat and, for a while opened the batting as well as the bowling. A short back-lift but well-timed shots brought runs on many an occasion. A great cricket theorist and able to discover a batsman's weakness after bowling just one over at him. The best opening bowler of my time.
9 HUGH MILNER
Some of you will be saying—"Hugh at number nine—he'll get nose bleed that high up". But the records of the League 1st XI in the 1970s will show that I batted mostly at 6 or 7 and scored a few runs as well. Statistics don't tell lies but the truth is in the eye of the beholder. Most Not Outs of any other player in the history of Littlehampton Cricket ! Always running out of partners before the runs were able to flow off my bat. I remember playing at Lewes who had a reputation for putting the opposition in first and then blocking s**t out of it to prevent them losing. The roles were reversed in one game where Lewes had scored 190 or thereabouts. It was in the days when 20 overs had to be bowled in the last hour. I went into bat at number 11 when the Littlehampton score was in the 90s. The final 20 overs had not started; still six minutes to go. I believe Martin "Goosey" Gander was at the other end and we said lets make them work for it. I
scored my first run of my innings in the 18th over of the last 20. Every player on the Lewes side bowled with no prospect of getting me out. Definitely not cricket but it was satisfying to reverse the roles and give Lewes some of their own medicine. The match was drawn—we made 120ish for 9 wickets! But bowling was my forte and my email address gives it all away. So many players would go straight onto their back feet and I knew they wouldn't last long—but I never got my just rewards because umpires continuously turned down my pleas for LBW. "Too much swing"; or "Missing the leg stump". Not only the most "Not Outs" but probably the most maidens bowled in the career of Littlehampton bowlers. I remember bowling nineteen overs against Cuckfield with the first fourteen were maidens. There was the remarkable game against Pulborough at Watersfield CC—I think the ridiculous return was five overs, five maidens, five for 0. In successive Saturday League games, bowling 27 overs on the trot. Many of this team of "Invincibles" were part of winning side in the 1970s when League cricket started and Littlehampton won the Championship League twice in the first three seasons—runners up in the other season. Those were heady years!
10 MALCOLM LOCK
Another player who could have broken into County Cricket if it had not had been for the purists alleging a fault in his bowling action. Malcolm was a past master in the art of sledging and I am positive that many of the classics sledges that are now internationally recognised came from Malcolm. I am sure that he "invented" a new one for every game and often tried them out standing only a few feet from the batsman before an umpire would tell him to get on with it. Malcolm was a bowler of some pace with his stock ball pitching just short of a length, difficult to get away and one where gully was always in the game. I first met Malcolm in the late 1960s when he played for Amberley. I was in my late 20s and Malcolm was bowling—spraying it about and not with the accuracy that he was able to develop as he matured. Such was his pace, even then, I remember top edging a short ball outside the off stump for a six into the road. It was not through any ability from me. Malcolm hit the top edge and his pace did the rest. Malcolm and I always seemed to get on and this was evident when he was left out of the 1sts on occasions for "disciplinary reasons". One game at Polegrove against Bexhill 2nds on a pitch that was always renown for pace and bounce, Malcolm opened the bowling. He went through the Bexhill side who were like lambs to the slaughter. I cannot remember his figures—something like 7 for hardly anything. But the Bexhill captain was far from amused. He stormed into our dressing room after the game demanding to know why Malcolm was allowed to bowl so fast against his 2nd XI. Malcolm said something along the lines of—"If you're playing men's cricket with the big boys, you've got to perform like a man". There were other contenders to an opening bowler to partner Nick Pordham. Graham Gain—one of the most competitive cricketers that I have ever known. Never suffered fools, not only with the opposition but within his side as well. Never, ever drop a catch off his bowling—or else. I remember playing for the 3rds at Brighton & Hove. Darren Bazley was put into the slips and warned don't drop any nick off Graham. The first ball—nick—and Darren lived to see another day. Mind you he had to nip off and change his trousers. Another occasion, Howard Worthington dropped a catch on the boundary off of Graham's bowling— and laughed. Nothing between his ears and it was fortunate he had 50 yards start on Graham, who might have performed a "head-ectomy" had he caught Howard. If either Nick or Malcolm were not available, Graham would be my choice replacement.
11 BRIAN SMITH (Wicket-keeper)
This was one of the most difficult choices to make as LA had so many good wicket-keepers over the years that I was playing. Peter Norris, who put steak into his keeping gloves and had tenderised steak for supper. Colin Treagus; Graham Hallworth; Richard Dray; John Wolstenholme; Ken Chapman; Karl Stedman; Chris Kirkham; Lloyd Hanks (with secret signals) and overseas player Chris
Cooke. Not an easy choice, but I suppose you remember the exceptional performances and this narrowed my choice to two keepers—Brian Smith and Graham Hallworth. Graham was the keeper when we won the Sussex Championship League on two occasions. A typical, no-quarter given, vociferous Lancastrian. He had quick gloves and almost as quick repartee with batsmen. Batsmen who had to listen to his "advice". Graham could also hold a bat and, it was a decent batting partnership of 50+ with yours truly, that won us the first League trophy in 1975. But my choice went to Brian Smith who was an eccentric keeper who, between balls, removed any errant or wayward piece of grass that presented itself at his feet. He did a Rafael Nadal, and touched every part of his body whilst waiting for the bowler to start his run-up, finally adjusting his cap more jauntily further back on his head. But this was a routine that concentrated his mind and
a habit that was repeated before every ball. But the key memory that I had was playing for the 1st XI against Chichester and being given the ball by Bill Lock against batsmen from a high-flying team with several top League players. I think that I took four or five wickets but what I remember was the three exceptional leg-side stumpings that were almost too quick for the umpire to comprehend. I have seen Brian keep wicket against a Hastings batsman who was winding up our overseas player—Johann van Heerden. Smithy said to Johann—"We'll have him—I'll stand up". In his deep South African dialect, Johann replied—"No awld mihhn. You stand back I mihyit kihll you". Eventually Brian stood up and, you have to remember that Johann was an opening bowler for the Orange Free State, but the mouthy Hastings batsman was stumped, down the leg side, in the next over. After the game Johann said—"How am I guhna explaihn to my fathihr thaht thihh awpihning bowlihr awff thihh Awřange Fřihe State gawht a wihckihht thřough a stumpihng by a gřihy haihřihd awld mihhn". Smithy played well over 100 League games for Littlehampton and was the Clubman of the Year in 1989 having won the Fielder of the Year Trophy in 1984. He was the leading wicketkeeper for the Club for each year from 1983 to 1989 and was still keeping for the 1st XI at the age of 58. His Littlehampton career records (1983 to 1993) show that he had a total of 210 wicket-keeping wickets (137 catches and 73 stumpings). Brian was also a former professional footballer who kept goal as a professional footballer in Singapore and was on Chelsea's books where a young apprentice called Jimmy Greaves cleaned his boots. He was nearly signed by Bill Shankly then manager of Workington Town. Brian was always full of encouragement; every game could be won whatever the state of play; and he would never give up. He motivated every one who played in the same side and helped many a young cricketer to become a better player and person. He was my choice as a wicket-keeper but was the "Invincibles" definite number eleven. Brian passed away in 2011, losing a long battle against cancer. Click on this text to start editing, and enter your own text with some basic formatting. So there you are—THE INVINCIBLES—arguably the best XI that I had the honour to play with in my years for Littlehampton.