February Newsletter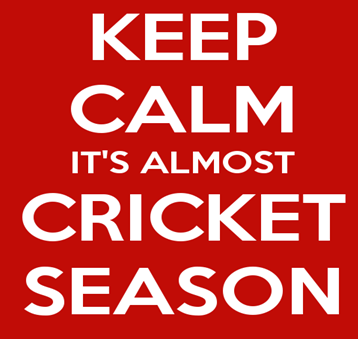 We have a lot of news and events coming up so here is a newsletter for you all to enjoy.
Colts Registration Night – Friday 1st March
The first thing we will tell you about is colt's registration night. This will be held in the pavilion on Friday 1st March at 7pm. There will be a short meeting and then we will ask parents to fill out forms for their children and pay the required signing on fees. The fees are just £25 per child. We are also doing a deal that if you pay an extra £20 on the night, that will then also cover your child's training costs for the season. We are planning on running at least 14 outdoor sessions during the season, each session is £2 a child.
The bar will be open during the night, and it will be a good opportunity to meet the managers of the team's as well as fellow parents. If you cannot make the night then please request a registration form from Mike Askew or Dan Rive.
All Stars Cricket
We are delighted to announce we will be running the All Stars programme once again for 5-8 year old children.
All Stars Cricket is an action-packed, fun programme of game based activities that will help develop the fundamental movement skills your child needs for an active life. Throughout the eight weeks, your little All Star will be learning lots of new skills, making friends and most importantly having an exciting summer!
Our centre will run from Friday 17th May to Friday 5th July. You sign your child up HERE.
Race Night – Saturday 2nd March
We are hosting a race night organised by Gerry Kimber. Gerry has been raising money for Batokunku Lower School in Gambia. In recent years, the money that Gerry has raised, £3000, has meant the school could install running water. Gerry is now hoping to raise enough money, £6000, so that the school can install a proper toilet facility for its pupils and staff.
Tickets for the race night cost £5. These can be bought from Gerry or Ian Birbeck. The cost includes entry and Curry or Chili.
The money raised from the night will be split between Gerry's project and the cricket club.
Over 30 tickets have been sold already.
First race will commence at 7.30pm.
Hope to see everyone there.
Cricket Force – Saturday 6th April
The annual cricket force day is on Saturday 6th April from 10am. Please come down and help get our ground ready for the season.
Quiz Night – Friday 12th April
We will be hosting a quiz night on Friday 12th April at 7.30pm. More details will be announced soon.
Football Match vs Beaumont Park FC – Thursday 28th February
Our cricketers will be attempting to turn into footballers for the night as we take on local side Beaumont Park at The Sportsfield. Kick off is 7.45pm. If you would like to play then please tell Jimmy Askew. We desperately need some centre halfs!
Adults Indoor Training
Adult winter training will be at The Littlehampton Academy, 8pm-9.30pm. The dates are:
Friday 15th March
Friday 22nd March
Friday 29th March
Friday 5th April
For more details on Adult cricket at LCC please contact our club captain Daniel Rive on 07775668129.
Fixtures
Hopefully you would have seen that the league fixtures were out last month. If not, you can view them HERE.
We also have a number of pre-season games starting on Sunday 14th April. Please do let your captains know if you are available for pre-season games.
All fixtures can be viewed on our play cricket website.
100 Club
We've had some new entries into our 100 club which means we have been able to increase some of the monthly prizes. If you would like to enter our 100 club then please contact Dan Clarke or Dan Rive. Full details and results can be seen HERE.
Bonus Ball
This year's bonus ball is starting to be sold. If you would like to keep your number and haven't been contacted by anyone from the social committee yet then please let Dan Rive know you want your number. If you haven't entered before but would like a number then please also contact Dan Rive. The cost is £20 and if your number is the bonus ball in the National Lottery draw between Saturday 4th May and Saturday 14th September then you win £30.
Key Dates for 2019 (Subject to change)
Colts Registration Night – Friday 1st March
Race Night – Saturday 2nd March
Cricket Force – Saturday 6th April
Quiz Night – Friday 12th April
First Friendlies – Sunday 14th April
First League Games followed by takeaway curry in the pavilion – Saturday 4th May
Club BBQ – Friday 24th May
Race Night – Saturday 15th June
Club BBQ – Friday 28th June
Sponsors Day – Sunday 21st July
Club BBQ – Friday 26th July
LCC Club Tournament – Monday 26th August