Colts Awards Night 2019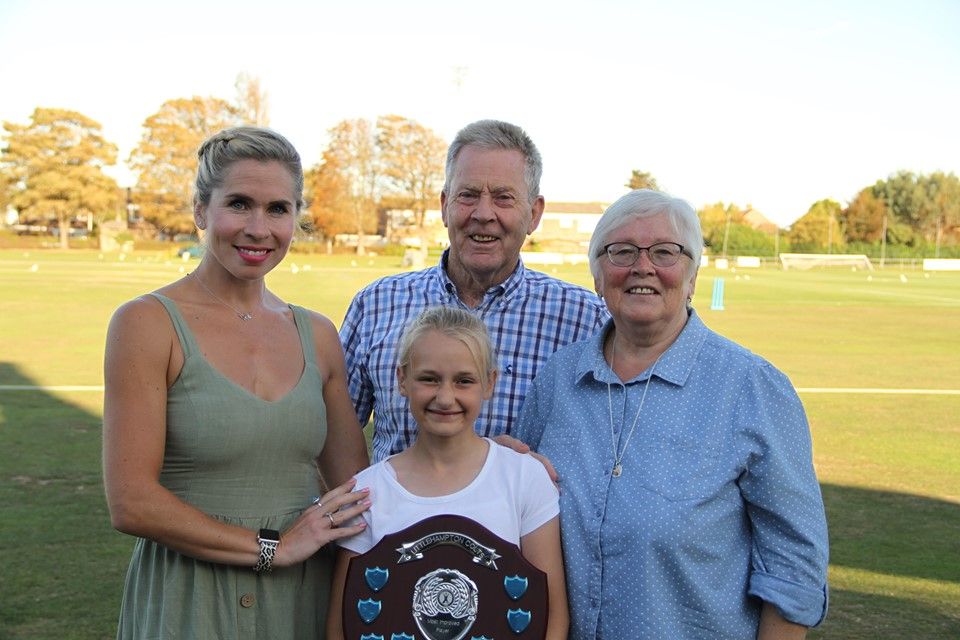 Our colts awards night was recently held at The Sportsfield. Over 50 parents and children enjoyed a lovely summers evening. Two games of softball cricket took place between the parents and the children. The under 10's successfully beating their parents but the under 12's and under 14's were taught a lesson by their parents.
The evening was opened by chairman Alan Pyant, and this was followed by the late Wes Campbell's sister Dani giving a speech about her recent fundraising events which has raised a considerable amount of money for the British Heart Foundation. Wes' family have kindly donated a new award which will be the most improved colt. Along with the award they have also donated £1000 which will be spent on the colts. The club is very grateful to Wes' family for their very kind donations.
After a lovely buffet, that was put on by a few of the parents, the awards were given out. The award winners were:
Colts Cup
Matt Wilkinson
Most Improved Colt
Erin White
Hattrick (Moment of The Year) Trophy
Jack Ashby Lloyd
Under 14s
Player of the year - George Bryant Nicholls
Batsman - Sam Flint
Bowler - Matt Wilkinson
All Rounder - Ben Duffell
Under 12s
Player of the year - Jack Ashby-Lloyd
Batsman - Jack Ashby-Lloyd
Bowler - Freddie Harris
All Rounder - Will Ashby-Skyrme
Under 10s
Player of the year - Aston Stuart
Batsman - Jack Duffell
Bowler - Kian Finneran-Arm
All Rounder - Finn Mcrae
The club would like to thank all the volunteers and parents that have supported the colts throughout the season. Indoor training will begin in November, full details will be sent out soon.