Weekly Newsletter - 22/04/19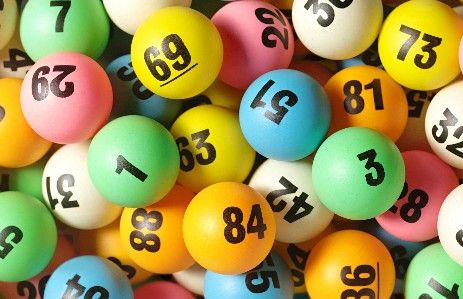 Cricket News

Please note that training this week will be held on THURSDAY night due to the ground being unavailable on Tuesday. Although our bar will still be open from 6pm on Tuesday if you would like a drink.
This past weekend we had two friendlies. The second team travelled to Chippingdale, and the fourth team travelled to Faygate to face Roffey. Below are summaries of the games from the captains Darren Bazley and Tim Hemsley.
Second Team vs Chippingdale 2's
It was a comfortable victory in the end and a good run out for the 2nd team against worthing chips... We won the toss and batted first... It looked like a bad decision when we were 12-3 after 4 overs... But Sam Mellor (31) and Olly Hemsley (74) recovered the situation for us, they put on 64 before Olly had to retire hurt after taking a ball in the meat and two veg (he then came back out to bat later on) ... It was all very funny for the rest of us... Dan White got a handy 59 to take us to 205, the last wicket was Nick Larking getting stumped for 4.
Connor and Nick then started with the new ball and kept it nice and tight... Amjad and theo followed up with good spells as well... The two leg spinners Olly and Whitey then followed them and the batsman had a bit of a go... Dan White getting 3-35 off 5 overs... But all of the bowlers chipped in.... You could tell it was the first game for most in the fielding department... Although there were no dropped catches there were a few interesting long barriers techniques in which the ball went through them... But as a warm up it was a solid enough start... We have Slindon next Sunday which will be a harder test.
Full scorecard HERE
Fourth Team vs Roffey 4's
A winning start to the season for the 4s, with Debuts to Graham Watts and in a wicket taking adult match for Sam Flint. A star guest appearance from Harry Merritt-Blann joining regular and grandad Phil Merritt. We sent a youthful team with 5 under 16s offset by a few oldies.
Having won the toss and electing to field the bowling was tight restricting Roffey to 142/9 off their 40 overs with Harry 4/15 off 8, a run out & Wicket to Sam and the rest shared between George Bryant-Nichols, Grandad Phil and Dan Foot. Special mention to Dheeraj Kumar 0/15 off 8 and Phil 1/12 off 8. Two catches a piece for Alex Hall and Dheeraj rounding off a tidy performance in the field.
The reply was off to a swift start between Sam Pannell and Tim Hemsley. Tim was first to go for 12, Sam next for 26. Alex was stand out batsman with a quick fire 44, including 26 off one over a personal best. Graham rotated the strike perishing to a good catch for two and with Kev Foot (Dad) 31 n.o. and George 9 n.o seeing us home with over 12 overs to spare and by 6 wickets.
Roffey were great hosts and if you are a spotter there was a near continuous flow of Southern and ThamesLink trains to keep you entertained, or nearby planes to Gatwick! Great food, great fun and a great start for the 4s.
Next Games
This coming Sunday see's the first team in national cup action away at Premier Division Middleton. It's a 1pm start at Middleton Sports Club. The second team are also in action as they head to Slindon for their last pre-season friendly.
Pavilion Bar
We have recently got a new licence for our bar. This will allow us to open much more throughout the season. Every day we can now open from 6pm-10pm. This means that when we are at home on Sundays the bar will now be open, and also the bar will be open on Wednesday nights when the stoolball club are at home.
Keep an eye on our social media sites to see when the bar will be open throughout the season.
Bonus Ball
We still have a limited number of numbers available. Please contact Dan Rive or any other member of the social committee if you would like a number. The cost is £20 and if your number is the bonus ball in the National Lottery draw between Saturday 4th May and Saturday 14th September then you win £30.
Key Dates for 2019 (Subject to change)
First League Games followed by takeaway curry in the pavilion – Saturday 4th May
Club BBQ – Friday 24th May
Race Night – Saturday 15th June
Club BBQ – Friday 28th June (World Cup event, more details to follow)
Sponsors Day – Sunday 21st July
Club BBQ – Friday 26th July
LCC Club Tournament – Monday 26th August